We have had some surprises thus far I must admit. Who would have expected Joel in the basement? How about Matt in the middle of the pack surrounded by the smelly masses? How about Keegan topping the list (no offense Keegan ).
To get a different perspective I took a look at Points For, Points Against, and the calculated Differential.
I decided to organize the chart in terms of fewest Points Against rather than the ESPN ranking. I was curious how the rankings in this format would differ the ESPN rankings.
[img]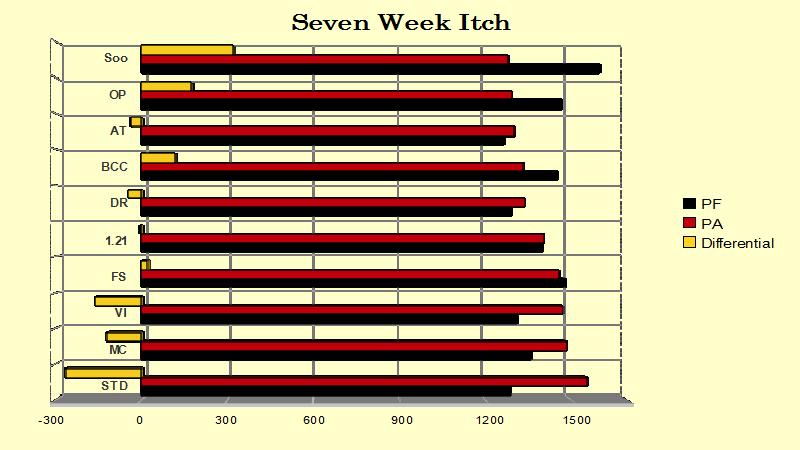 [/img]